This weekend I decided that even though I am really busy planning lessons (and will be for the indefinite future), I can't spend all of my non-at-work-time working - I would go crazy! Combine that with spending all of my non-at-work-time in my teeny tiny apartment and you have a recipe for stir-craziness. As such, I decided to go to a local botanical garden called the Kanapaha Botanical Gardens.
I recall taking quite a few trips to Kanapaha as a kid. I always enjoyed going there, which seems kind of odd considering that I was never into gardening. I'm still not, although at least now I can go with photography as my purpose, and I do appreciate plants a lot more than I did when I was young. The park is a lot larger than it used to be, and the old building that served as the welcome center and gift shop is now all closed up, replaced with a large, modern building with event halls and such. However, despite the changes, the park seemed very much the same place that I remembered.
This used to be the welcome center and gift shop. I meant to take a picture of the new structure for comparison, but alas, I forgot.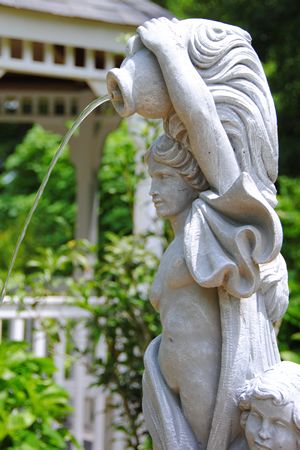 Kanapaha is very pet-friendly. I knew that before I went, but decided not to bring Mochi. Kanapaha has about two miles of paths, whereas Mochi gets tuckered out after a couple of blocks.
The statue of Buddha was a new addition to the bamboo garden. Seeing American money placed on the statue was a new one for me, as I am so accustomed to seeing Korean coins instead.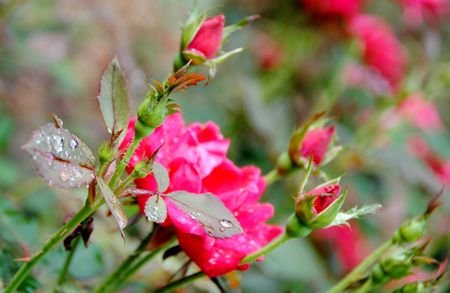 My mom is collecting bottles for a bottle tree. I thought this was a pretty neat idea for a bottle tree.
When I was a kid, the (rather large) herb garden was my least favorite part of the park. This was because it was my mother's favorite. I swear she would spend hours poring over all of the plants and their little plaques while I grew ever more bored. In hindsight, it probably wasn't hours, but as a kid with no interest in herbs it seemed tortuous. As an adult, I appreciated it a bit more, mainly because smelling all of the different varieties of mint and rosemary was just so wonderful.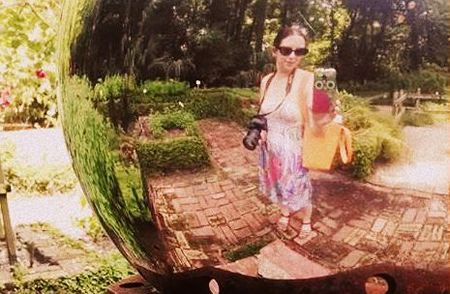 There I am!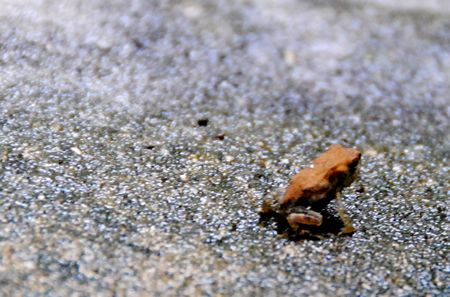 I wish I'd gotten a better picture of this little guy, but alas, he would not hold still. I am amazed that I even spotted him; he was SMALLER than you see in this picture. I'd say he was tinier than the fingernail on my pinky.
When I was a kid, going to the gift shop at the end of a trip through the gardens was always a bit of a highlight, even though I rarely ever bought anything. In some ways, today was no different. I spent a lot of time looking at the things in the gift shop (including a lot of tempting beaded necklaces and silk scarves), but didn't buy anything as it was all pretty expensive. However, children are not allowed in the new gift shop. Granted, it contained a lot of very fragile and very expensive stuff, but given my fond memories of exploring the gift shop that seemed a bit sad. (And they are serious about the no-kids rule; a mom went into the gift shop with her daughter - holding tight to her hand - and was told that sorry, kids aren't allowed.) I also couldn't find anywhere that they were selling plants, which seems a bit odd. They used to sell a bunch of plants. I'm not a plant person, but I was feeling pretty inspired and might have bought something for Charlie to promptly destroy had a plant-sales area been readily available. However, while I didn't *see* a plant sales area, I also didn't ask about one, so this might simply be something that I missed.