I never attended this school where I shall soon be teaching; however, a lot of my friends did. I also spent one summer pretending that I was indeed a student here. I lived in town, attended some classes (they were big enough that my presence wasn't noted), logged in under friends' names at the computer lab, and attended school events. My friends and I were even featured in the university newsletter attending one such event, and we were all labeled as university sophomores. This was true, albeit I was a sophomore at a university up in Tennessee, not here in Florida. (I know I have the digital file of that newspaper clipping somewhere, but I can't find it on my laptop or online, and I seem to have taken my external drives up to GA.) It's weird to be back in some ways, although I suspect not as weird as it would be had I been an actual student here. I see things and think, "There's the computer lab where I used to log in to check my email, using my friends' IDs." or "I snuck into classes there!" Haha.
I walked around campus today. This is a huge school, but right now we're in between the end of the Spring semester and the beginning of the Summer A semester. As such, there was hardly anyone on campus. That was weird. Still, I took a walk around, getting oriented with where I need to go tomorrow and Tuesday and so on - and of course, I took a lot of photos. While the campus does not compare to my undergrad alma mater, it is far more attractive than the school in Orlando where I completed my MA. This is, of course, due to the fact that it's older - and therefore has a lot of interesting old buildings and old-growth live oaks.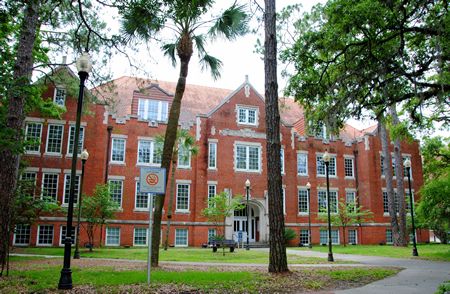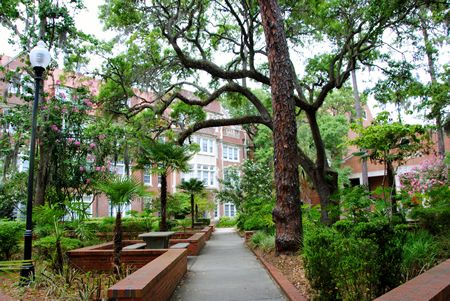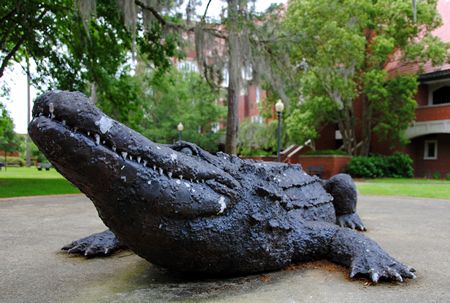 This is where I'll be headquartered for the first month. After that, we'll be moving into a different building that is currently being remodeled. This place used to be a K-12 boarding school, and is rumored to be haunted by some kids who died there.
I also came across some interesting graffiti: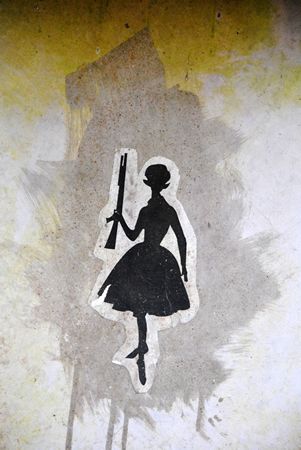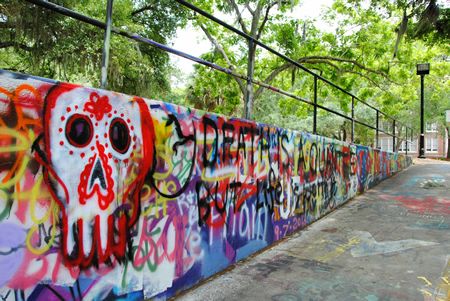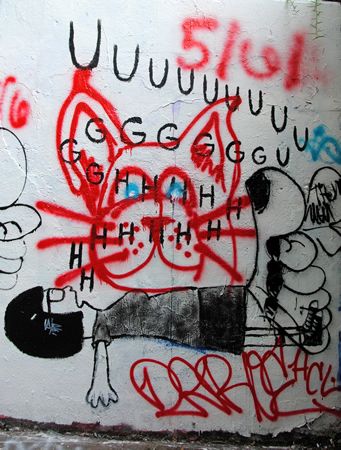 I'm pretty sure that's me!
And - just like in Orlando - the squirrels on campus are pretty brazen!